Camera lens filters serve various purposes in digital photography. They are used for catching scenery in harsh lighting conditions. They have the ability to improve the colours and decrease reflections of the image. However, a large majority of people believes filters are there for protection. And it's true, but the primary function of camera lens filters is to enhance the quality of the pictures. It depends on the type of filter you're using.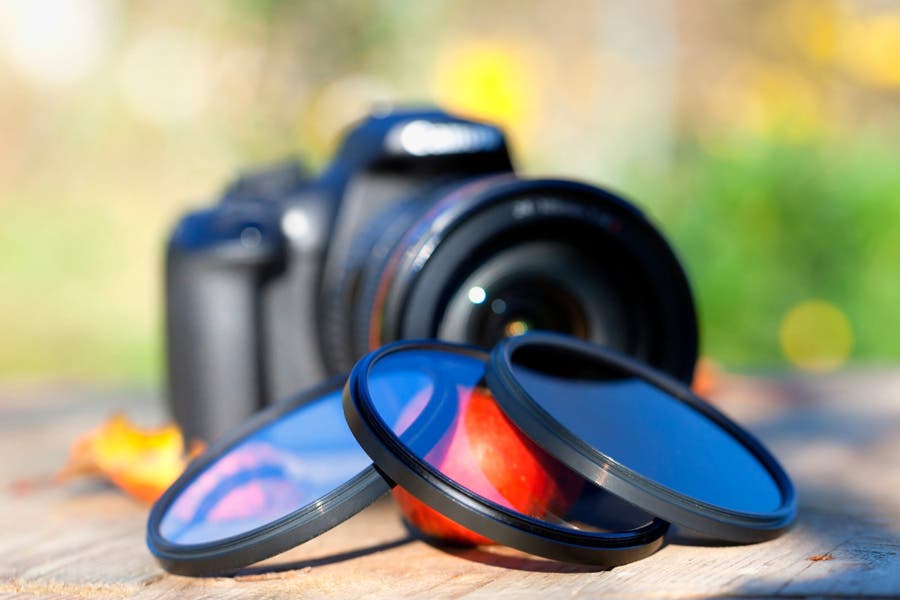 Professional photographers rely on filters for their daily work. It is widely use in photography and cinematography. In this guide, I will talk about the uses of filters, types, what are they, and how to use them. So, let's start.
What are Lens Filters?
Filters are use to protect the camera lenses, reduce reflections, enhance the colours. In short, it overall improve the image quality. Although, if not used properly, filters can hurt photographs. You need to understand the different types of filters and their purposes first. There are several types of filters available in the market. They range from the cheapest to the most expensive filters. Often people use online discount codes to shop filters at affordable price. But before buying the filter, you should know which type of filters best work for you. Let's go through some of the most popular camera lens filters.
5 Popular Types of Camera Filter Lens
There are different types of filters available in the market. Depending upon your personal choice, you can choose the filter for your camera. I used polarizing and colour correcting filters in my scenarios. I bought it online, but I got it expensive because I couldn't find any discount deals. I would prefer to use discount offers and coupons available online such as K&F Concept Promo Codes to shop them at a discounted price. But before buying the filters, you need to understand the types of filters.
UV and Skylight Filters protects the front part of the lens against dirt, moisture, and scratches. For people who wanted to shoot in dusty, or wet environments, these filters are ideal for them.
They are design to prevent UV light from causing blurriness in the images. The skylight filters keep skin tones free of colour reflections from objects. It's important to have a high-quality filter with a lens so they can't diminish the quality of the images.
Neutral Density Filters (ND)
They are sheets of dark-coloured glasses that decrease the light that penetrates your lens and strike the sensor without impacting the colour of the resulting image. Neutral Density filters let you shoot with slower shutter speeds without affecting photo.
They are further divided into different kinds of ND filters. On the basis of the amount of light they can stop, for example, a 2-stop ND filter or a 10-stop ND filter. You will get a longer shutter speed based on the amount of light your filters block.
Colour Correcting Filters
Colour correcting filters can enhance the colour of your background. These filters are great option to use in indoor lighting and make photograph background brighter.
They are also able to bring certain shades to the scene. If you are struggling to find the proper skin tone under fluorescent lights or looking for less of a blue cast on icy days, it's ideal to consider the colour correction filters for your scene.
Close-up filters are used to improve the magnifying power of the lens. It can't replace the power of macro lenses, however, if you don't have the budget to invest in expensive lenses then it's not a bad alternative. Some people also use online discount codes to shop expensive magnifying lenses because they find it in reduce price there. Close-up filters are designed to use with a specific lens and function seamlessly with your lens's focal length and inner parts to assist you in getting physically nearer to your subject without blurring the image. They are among the most unpopular camera lens filters however they can be of great use if you use them properly.
Polarizing filters add chasm to an image by saturating its colour and lowering reflections. They have a rotating mount that allows them to attach to a lens easily. Once the subject is framed and you have attached a polarizing filter to your lens, then you can gradually rotate the filter while observing how the image changes on your camera's viewfinder.
Photographers utilised them to shoot amazing landscapes sceneries by darkening the skies and making the colours pop. Try to avoid panning your camera while taking landscape images. You need to be cautious when utilising the filter with an ultra-wide-angle lens because it can push the blue colour of the sky to look ragged in your images.