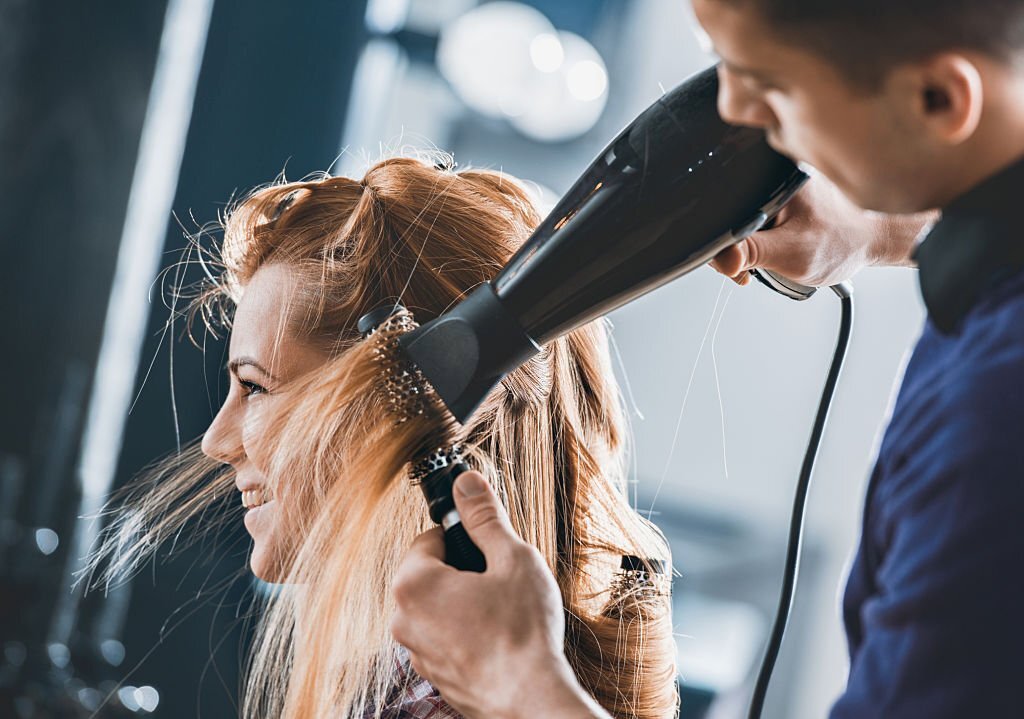 I'm not sure if you're like me, but I suffer from pretty bad frizz – especially in the winter. This is because my hair becomes extra dry leaving it feeling like straw. It's not a good look, let me tell you.
And because of this, I have a little routine that involves a hairdryer. Shocking, but true. However, of course, there are so many different hair dryers on the market and I was having a heck of a time trying to make sense of them all to find the right online hair dryers to control frizz.
Find a model that works with your hair type
You'll also need to ensure that you choose a hairdryer with the right wattage for your type of hair. Lower-wattage dryers are fine for finer hair, but if you have thick or coarse hair, make sure you pick up a model with at least 1,100 watts.
Why does this matter? The higher the wattage, the more powerful and fast-drying your dryer will be. If you have thick or coarse strands that take a long time to dry, or you're prone to tired arms and shoulders after styling your tresses because it takes so long to get them dried, a higher-wattage model is definitely the way to go.
Pick the right wattage
The important thing to remember is that watts are a measure of energy consumption, not strength. You don't need a high-wattage dryer to have good power and performance. A hairdryer with fewer watts may give you the same results as one with more watts.
With that said, you can also use a lower wattage model if your hair is fine and only needs a quick touch-up every now and then. You'll need more power if your hair is thick, coarse, or longer than shoulder length; these types of hair need more energy to dry completely.
The best way to decide what kind of wattage will work for you is by looking at the different options available on the market today.
There are quite a few models out there with unique features and price points for any budget, so it's worth researching before making your decision.
Pick the right attachments
Attachments are easy to find on dryers, but you're probably wondering what each does. Concentrator attachments are thin and long, and help with precision styling or drying small sections of hair (like bangs).

Diffuser attachments break up the air stream from your dryer to decrease frizz, increase volume and texture, or enhance curls.

Comb attachments typically help with detangling hair while blow-drying. They come in all shapes and sizes, from narrow teeth for finer to four-inch teeth for coarser hair, so be sure to pick one that suits your hair type. Other features you might see include a cool shot button (great for locking in styles), and combs and brushes that attach directly onto the dryer itself so you can blow-dry while brushing at the same time.
If you want to speed up your beauty routine, use one with an ionic setting
If you're the type of person who loves to do your makeup in a timely manner (meaning, not taking more than an hour), ionic settings are perfect for you.

Not only does this setting reduce drying time, but it's also great for adding volume to your hair. If you have frizzy hair, you will want to invest in a dryer that has an ion setting, this is because ionic technology smoothes the cuticle of the hair and eliminates frizz. In addition, it makes styling easier because it seals the cuticle and closes moisture in.

If you already have smooth hair, you can use this setting as well to add some extra body or fullness to your hairstyle.