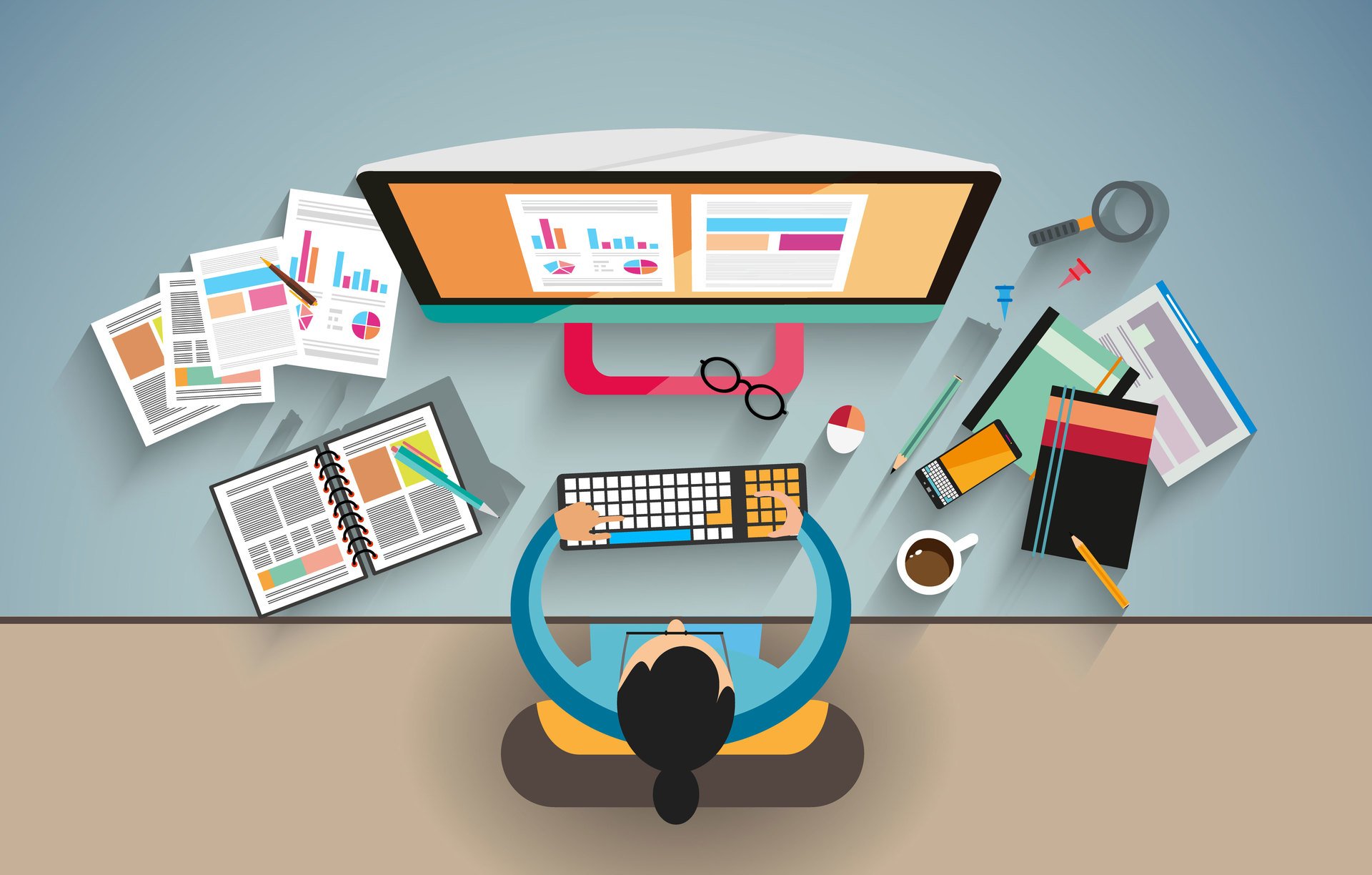 Designers and developers must be in close alignment in order to bring a design vision to life. Without close alignment, it becomes increasingly difficult to impossible to bring a design to life.
When design and development teams are not aligned, it can be difficult to bring a design vision to life. Good communication and collaboration between designers and developers are essential to creating successful products.
A design system is important for your business because it helps create consistent branding across digital products, while also connecting the design team's creative expertise with the developers' technical proficiency. This results in the successful execution of all projects to the same high standard. In other words, a great design system is essential for a great final product.
How can teams ensure precise and effective communication when collaborating on a design system? Let's take a closer look.

1. Unify designers and developers with shared terminology
The role of the designer is to create the blueprint for the project, while the role of the developer is to take that blueprint and turn it into a reality. Designers have to be able to think abstractly and see the big picture, while developers have to be detail-oriented and able to problem-solve. Neither role is better than the other, but they are both necessary in order to create a successful product.

If designers and developers have a clear understanding of the objectives for each stage of a project, then there will likely be few problems. For example, If a designer has a straightforward brief for a design with only a few distinct elements, developers should be able to execute it relatively easily, provided they have completed this type of task before. However, complex design projects often require more understanding in order to avoid problems.

During a project, it is essential that both designers and developers use shared terminology. Having a shared language that both sets of professionals understand creates a more cohesive workflow and helps to avoid potential misunderstandings.
COLOR PALETTE EXAMPLE
Designers need to use highly specified terminology when referring to color elements. Within a design system, designers need to clearly specify color element labels. This will allow developers to easily identify the correct shade of color.
A shared language is essential for collaboration, as it enables faster communication and real-time joint work.
2. Manage file organization
Designers need to be able to easily find their files in order to create stunning designs. Therefore, it is critical that teams use the same terminology and language for file organization. This will help everyone know which file folders to use and will allow for completed assets to be saved in a centralized system. This makes it easy for the next team that needs to use them.
No matter where your team is based, or what system of file naming and storage they use, cloud storage makes it easy to find the assets and files you need. If all teams and team members adopt a standardized system of file naming and storage, then cloud storage of tokens and assets will be accessible to teams anywhere in the world.
3. Collaborate on design token management
The shared terminology discussed above is beneficial for discussing collaborative projects and bringing together designer and developer roles. It is not enough to simply have a shared language for designers and developers. This language needs to be embedded into the design system itself to facilitate collaboration on projects.

This is achieved by storing design decisions in token form. By doing this, the design team can keep track of layouts and structures for the project. These tokens are specific files that allow developers to see how rendering should be applied. By having easy access to these tokens, developers can save time and keep the project consistent.
A design token is a file that encodes design information for use in development and final rendering
Design tokens essentially provide a shared language between design and development, allowing for better communication and collaboration between the two teams. When a designer makes a decision and saves it as a token, they are effectively translating their vision into a development component, making it easier for developers to understand and implement.

In the design process, tokens play an important role in keeping designers and developers on the same page. By having a system in which designers can access and create saved tokens, it streamlines communication and helps maintain a cohesive design. If developers have questions about a specific design token, the designers will be able to answer them quickly and easily because the shared terminology is part of the system.
4. Support shared tasks with real-time collaborative tools
Collaborative tools can be a great way to support shared tasks. By using these tools, you can help ensure that everyone is on the same page and working together towards a common goal. Real-time collaboration can also be a great way to troubleshoot and solve problems together.

The concept of collaboration has been widely discussed, but it is typically only seen in a rudimentary form. In today's landscape of design and development, teams need to work together more effectively than simply completing one task and passing it off to the next team. To be successful, teams must operate side by side and maintain full communication.

While office sharing can be beneficial for small businesses and startup companies, it is not a feasible option for larger businesses. Larger businesses need to have a more spread-out structure in order to be efficient. This is why enterprise-level connectivity and collaboration are so important for teams working on a design project. With the right tools, teams can work together no matter where they are located.

Organizations cannot depend on design and development teams occupying the same physical space. A more typical operational structure involves remote teams in various locations, often across different geographical regions. In such cases, enterprise-level connectivity and collaboration are essential for teams working on a design project.

Design systems with quality collaborative features make it easy to manage design tokens in real-time, whether Concurrent work on the project is taking place or not. Design tokens can be easily accessed and stored remotely with the support of cloud structures. Uploading and managing design tokens is a breeze, thanks to the real-time support.

If teams effectively work together on projects, they will need communication tools that allow for collaboration. Video collaboration tools and secure instant messaging can help teams stay on the same page, while also providing a foundation of shared terminology and stored design tokens.
5. Automate elements of asset design
Collaboration and communication both are essential parts of any team's workflow, with members often working together 'face to face' through digital connections. However, automation can still play an important role in helping teams to stay efficient and organized.

Automation is essential to the development process as it empowers teams to work independently and make decisions without having to wait for approval from other departments. Good collaboration relies on this autonomy, as development teams cannot always wait for the go-ahead from design teams when they are already busy with other projects. By empowering development teams to act with autonomy, organisations can improve efficiency and communication across the board.

Dev teams need to have the ability to make decisions independently and confidently. Organizations should promote a culture of autonomy and decisiveness among their development teams. This will enable them to work more efficiently and effectively.

Design tokens are not one-off snippets of code, but rather files that are stored within the structure of the design system. This can help designers by giving them access to pre-existing tokens that ensure design consistency, and it can also help developers by giving them access to pre-stored tokens that can help them complete simple design tasks. This can help accelerate the path to development and deployment.
Designers and developers work together in harmony
There is a need for a change in mindset when it comes to the design and development process. Designers and developers are not two separate groups with their own independent methods and practices. They are two complementary halves of the same coin, working towards the same objectives. By collaborating closely and communicating effectively, supported by a strong design system, this goal can be easily achieved.

As result, When designers and developers work together in harmony, the result is usually a more consistent brand across all products and assets and a streamlined process of design and development. By collaborating early and often, designers and developers can avoid much of the frustration and wasted time that often occurs when working in silos.